6 Benefits Of A Farm Gate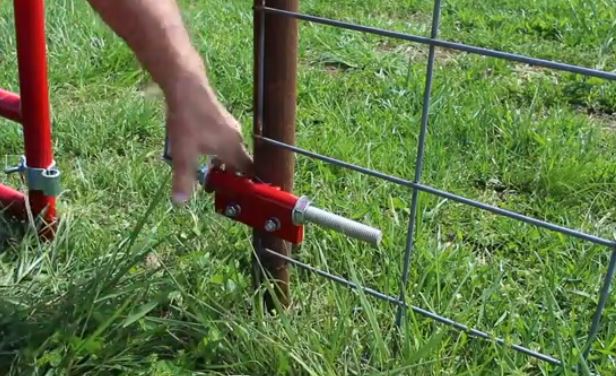 No matter the size or purpose of your property or whether it is built for business or pleasure, designing and installing the right farm gate is an absolute necessity and must for landowners. However, the many benefits of a sturdy farm gate are often overlooked, and definitely not stated enough! So today we shall talk up farm gates by giving you six ways in which farm gates help your family, animals, and even your business.
Farm Gates Benefit Families
Whether living on acres of land or a small suburban farm, you always want to protect your family first. A farm gate can help in a few ways.
1. Privacy. Design the right gate to add more privacy to your property. This especially goes for those farms with a long driveway entrance. A gate can keep people from turning down your private drive by mistake. Automatic gates can be installed to control the flow of people coming and going. Gates also help deter thieves from entering.
2. Protection. In addition to keeping unwelcome visitors out, the right gate helps protect your entire property, including farm house, barns, and equipment. The gate is just another level of security to keep your family and belongings safe.
Farm Gates Benefit Animals
Animals play a major role in the success of a number of farms. A farm gate helps to keep your animals safe. Below are a additional farm gate benefits for your animals.
1. Keeping predators out. Help keep your animals safe by installing a gate and fence system to keep predators out. There could be bears, wolves, even a neighborhood dog prowling your property. While some animals may be able to dig under the gate, at least you will know where it is coming from, which could help prevent future incidents.
2. Keeping livestock in. Even free range farm animals need boundaries. Keep them where they belong with a gated area. Pastures, training grounds, corrals, and any other open areas are safer with a secure gate and fence. You won't have to worry about animals wandering too far, getting lost or stolen, or other unfortunate accidents off your property.
Farm Gates are Good for Business
A farm gate and the fencing to which is is affixed have historically been, and will forever remain, the foundation and worldwide focal point of countless areas and plots of land. However, the benefits of a farm gate far exceed its utilitarian and protective attributes. Below are more farm gate benefits which perhaps are farm gate benefits of its own.
1. Curb appeal. Those driving by your farm or property are sure to appreciate the look of a well-designed Farm gate. Your gate sets the tone for what they may find beyond its appealing aesthetic.
2. Promotion. Complete the look of your farm enclosure with matching signage. Farm gates and fencing are often used to advertise anything your farm may from market hours to boarding or training sessions.
The purpose of your farm gate will help determine the proper design. To ensure the gate fulfills your needs consider hiring professionals to install the gate and surrounding fencing. Contact Ez Hinge with any questions about the right type of farm gate for you at Ezhingefarmgate.com The farm gate professionals at Ez Hinge will assist you in securing the right farm gate and fencing hardware that is fully adjustable and easy to install.